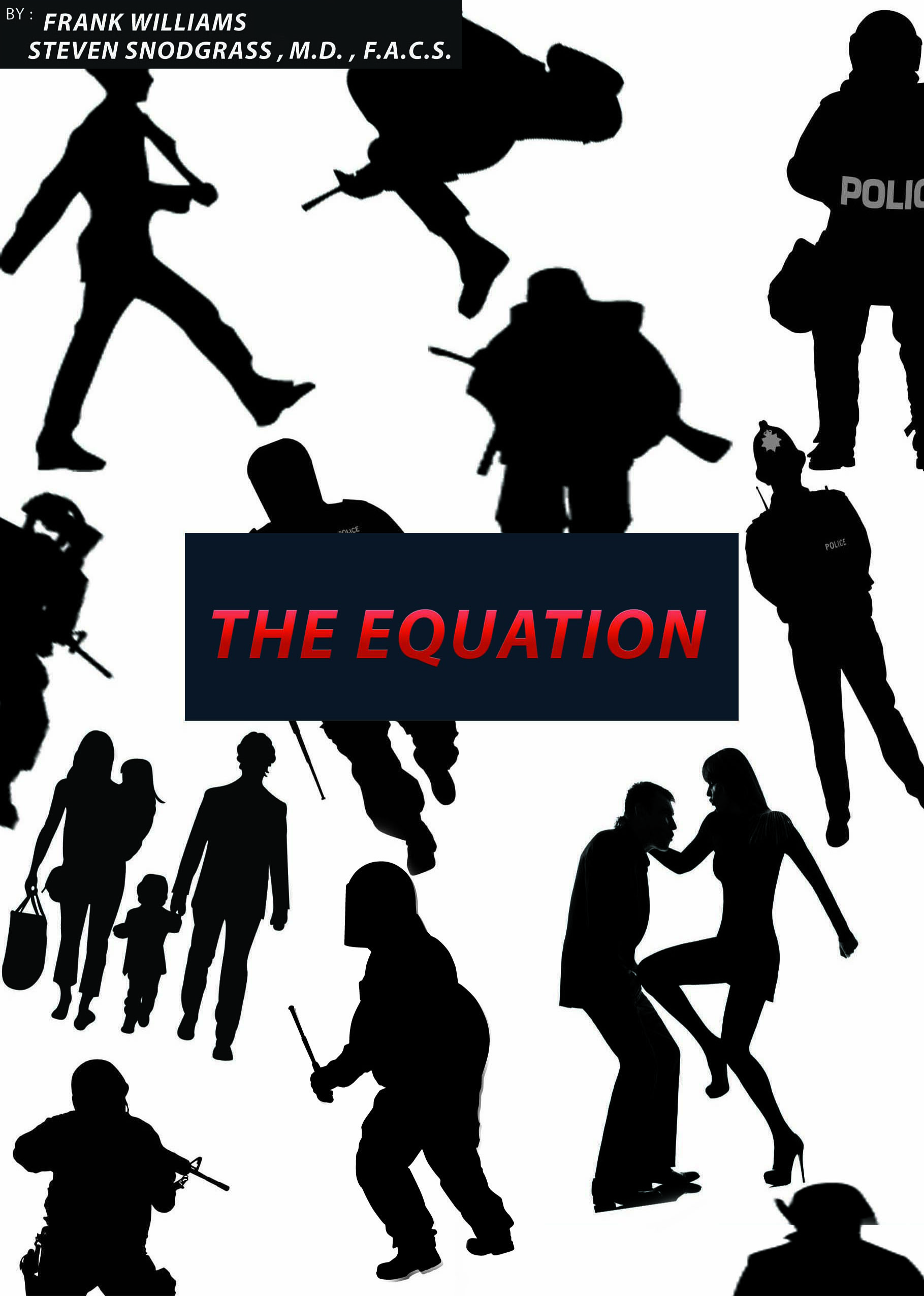 New Book Release:
My name is Frank Williams. I am a retired law enforcement officer and instructor in Self-Defense with over 40 years of training. We wrote this book with the intent to show what can and will often times happen in a fight or when physical training is used to stop or immobilize and attacker.
My name is Steven Snodgrass. I am a former Chief of Surgery and also a martial artist, (Third-degree Black Belt). I have a great deal of passion in regards to both subjects, as they are intimately intertwined. One is constructive, the other, destructive; hence the fascination. This is why the book was written. This book does not in any way condone physical violence, but please let me assure you; no one wants to be a victim. We will demonstrate that point in a never-before-seen manner. This book, THE EQUATION, is part of a multi-book series because there is a great deal of material to cover. It is co-authored with my instructor, Sensei Frank Williams, As well as being a surgeon; I have been a student of the martial arts since 1989. This book deals with describing some of the most common self-defense techniques used on the street to protect a person from serious injury or death. The content provides details of how these techniques are administered, but it also demonstrates the psychological and physical effects these injuries may produce to the human body. From my surgical experience, vivid details are described in what takes place during and after the injury. This includes the initial physical examination, diagnostic tests, and what a person can expect who suffers such an injury. Where applicable, pre, intra and post-operative care is covered extensively, including pertinent surgical anatomy. This first book contains 84 pages, with 86 photos and illustrations, combined.
Click here to purchase the new book The Equation.
List Price: $19.99
ISBN-13: 978-1519742742
Affiliate Association Spot Light:
Train and certify in various styles of unarmed and weapon styles of martial arts.
*Unarmed certification programs include the following: Taekwondo, Tang Soo Do, Okinawan Goju Karate, Boxing and Kick Boxing.
*Weapon styles include the following: Katana do, Kobudo, Exotic Weapon Kung Fu, Kris Sword, Cane, Stick, Knife and Ninja weapons. Black Belt ranks or individual weapon certification programs are available.
All instructed by our newest affiliate school-Michael A. Stelzer. Mater Stelzer holds several Grandmaster levels in various styles of martial arts. Additionally, he has acquired three doctoral of science degrees and has published over fifty titles.
Go to www.fightandentertain.com for more information.
***These programs are separate from the main World Hombu Dojo Association.